GET RIPPED AND STRONG IN LITTLE TIME, WITH SIMPLE WORKOUTS & MINIMAL EQUIPMENT.
I have been responsible for some incredible life changing results, these are some before and after photos of my clients that I have helped get in shape training just 3 hours per week using minimal equipment and simple workouts to achieve results.
Here's what my clients had to say…


'After been in the fitness industry nearly ten years ago I had a good understanding of excerice and fitness. However after two major operations in my lumbar spine at L5 I'd found it hard to reach the level that I was once at, due to reoccurring sciatica!! once I trained for a few weeks I'd have to rest and not train for weeks on end. Since working with Mike I've not only reached the level I was once at, I've actually gone past it and with mikes back friendly exercises I've been able to progress week by week. Losing body-fat and gaining strength at the same time which I didn't think was possible.

Big factor was also the Tailored nutritional plan which helped keep energy levels up while losing the weight on my problem areas my stomach.

I am absolutely amazed with the results I have achieved in such a short apace of time. I highly recommend Mike to any one looking for a personal trainer that delivers results, a great guy very motivating and knowledgable.

This pictures are taken exactly 6 weeks apart, added a few tattoos for good measure'
Another one of my clients making brilliant progress!! I have been working with Dan for 10 weeks now he came to me needing an eating plan + program that he could follow whilst away with work to get his body fat levels down. He tries to see me in person two times a week and follows plans I have put together for him. The long term goal is a visible six-pack by summer! More to come.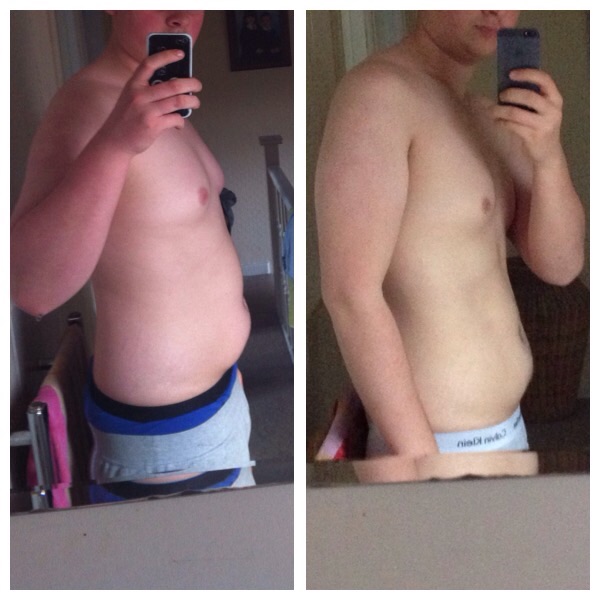 My 6 Weeks are up and I'm glad to say best decision I've ever made coming to you. I've lost 12kg and feeling a lot better, mentally and physically. I came to Mike as I have no idea how to train or how to eat properly. My long term goal was to change my shape and lose bodyfat and improve my confidence. Contacting Mike is the best thing I have ever done. I highly recommend Mike he is patient and pays great attention to detail and a great motivator.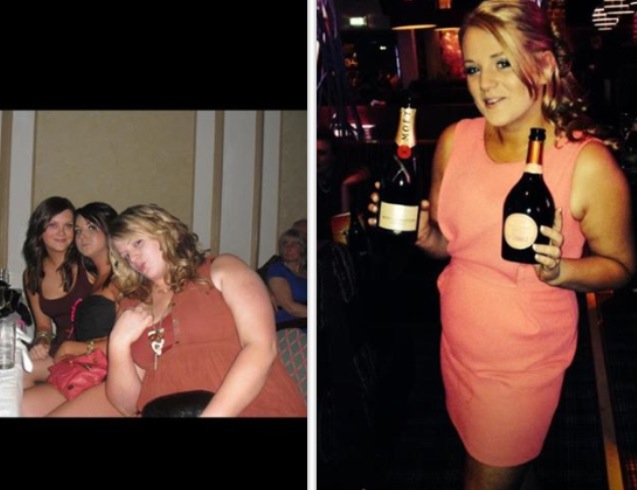 Mike has helped motivate me enabling me to Achieve a weight loss of 4stone so far through diet guidance and work outs in the gym, benefiting me in all aspects of life such as fitness, confidence, reducing the back pain I suffered badly with and am able to sleep much better and Definatley less stressed! Would highly recommend mike to anyone wanting to achieve the same goals! – Francesca Briggs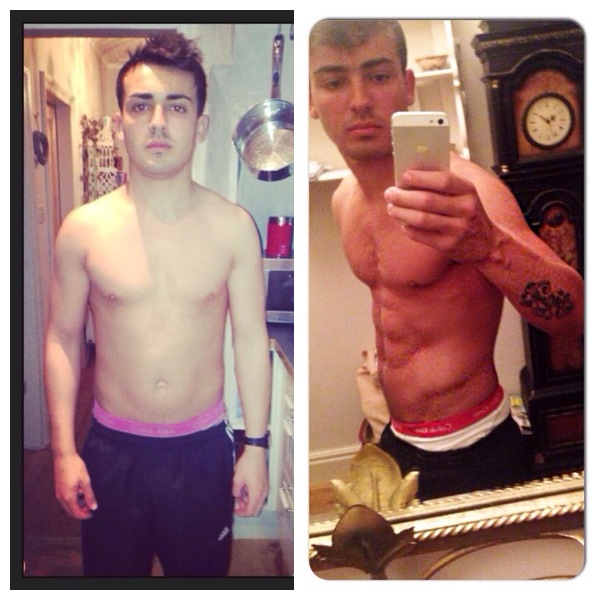 One of my clients 6 month transformations, minimal cardio, youcef achieved this look weight training 4/5 times a week and following a tailored eating plan I put together for him. Youcef trained on a consistent basis and followed my plan I put together for him .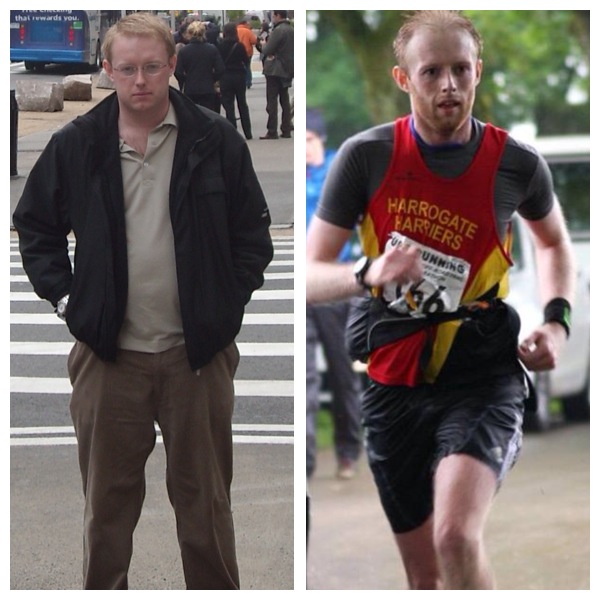 Alex came to me wanting to lose a significant amount of weight, I setup Alex with a tailored eating plan and training regime which has helped him drop just over 5 stone in weight. Over 2 years of hard work and dedication he is now training to run marathons.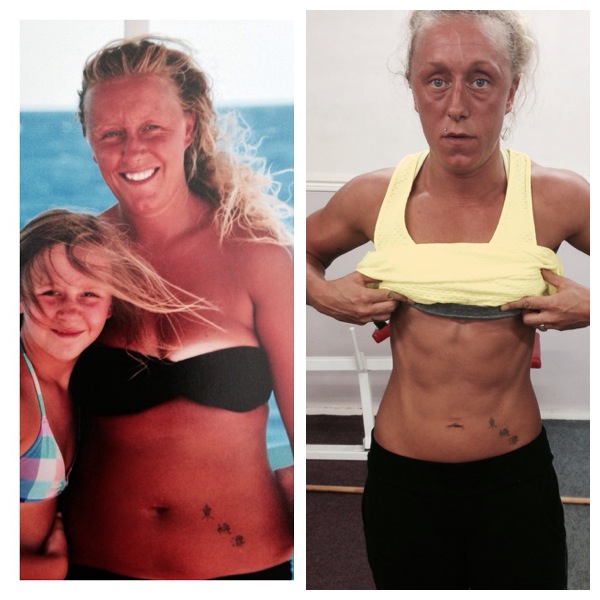 Donna came to me wanting to lose body. These pictures were taken 6 months apart. Donna trained with me 3 times a week for 6 months and was using weight training for all 3 sessions with only 10 minutes of intense cardio to finish each session. She now feels comfortable again in her bikini!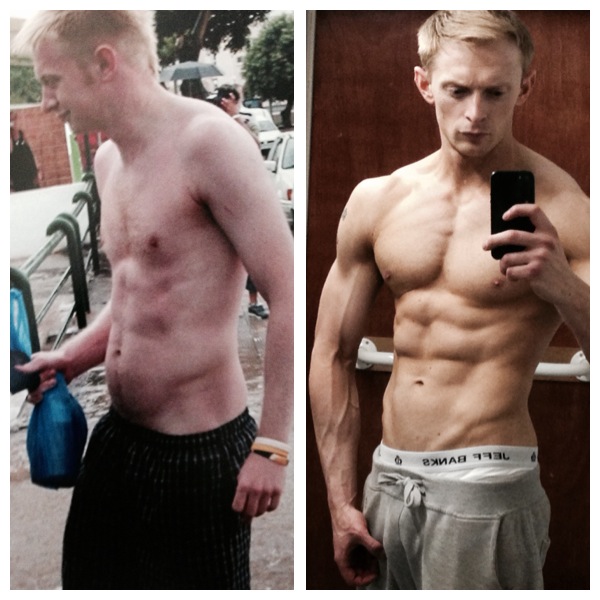 This is my own personal transformation over the course of 3 years. Being a personal trainer it is important to stay in good shape and lead by example for my clients. I was always a skinny fat kid with little knowledge on how o eat correctly, now I practice what I preach to all my clients and I am living proof that I can get anybody lean and beach ready.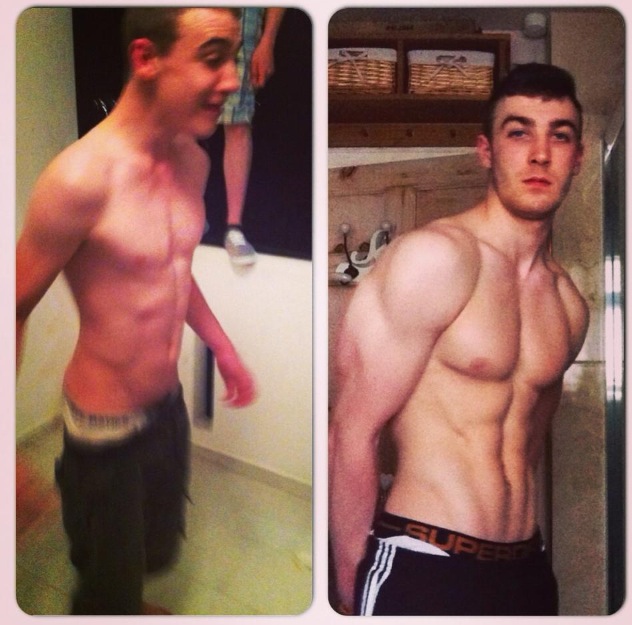 Matt followed a plan that I tailored to him. The main goal was to keep him lean and add muscle tissue. He responding well to the program I put together for him and he tells me he didn't stick to the plan 100%. Matt got his new body weight from weight training 4 times a week. That alongside good balanced nutrition has helped Matt achieve the results he wanted.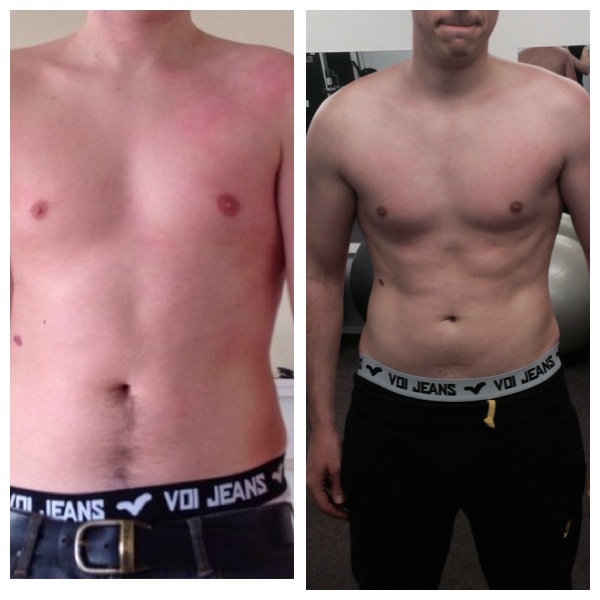 The guys knowledge is unreal and so is his commitment to your success. (Take me as an example, this is an accumulation of 6 weeks training with a 6 week gap in between for an operation).My short transformation far exceeded what I thought possible. I would recommend Mike to anybody looking to transform the way they look. Great prices, great guy and a true motivator! Eat right – train hard – get results! – Alex Knowlson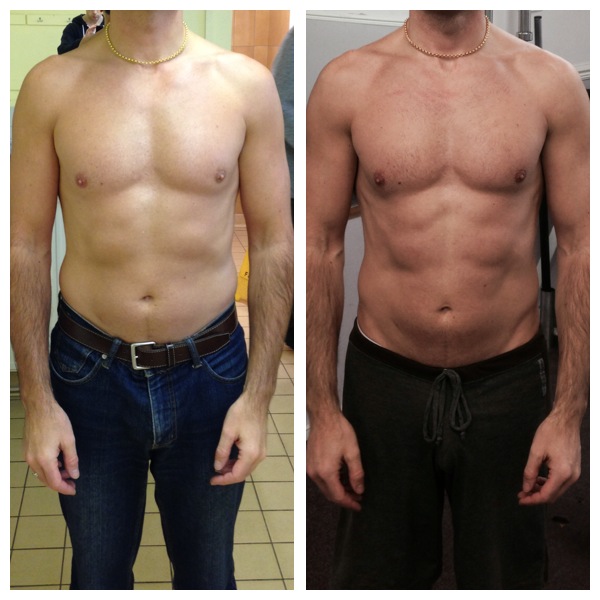 Laurent has been training three times a week with me and following a tailored eating plan since January, these pictures are taken 12 weeks apart, Laurent wanted to achieve a lean aesthetic physique and feel healthier and more energetic, he has proven that you don't need to spend hours in the gym to achieve a certain look. Laurent is living proof that you are never to old to get in shape.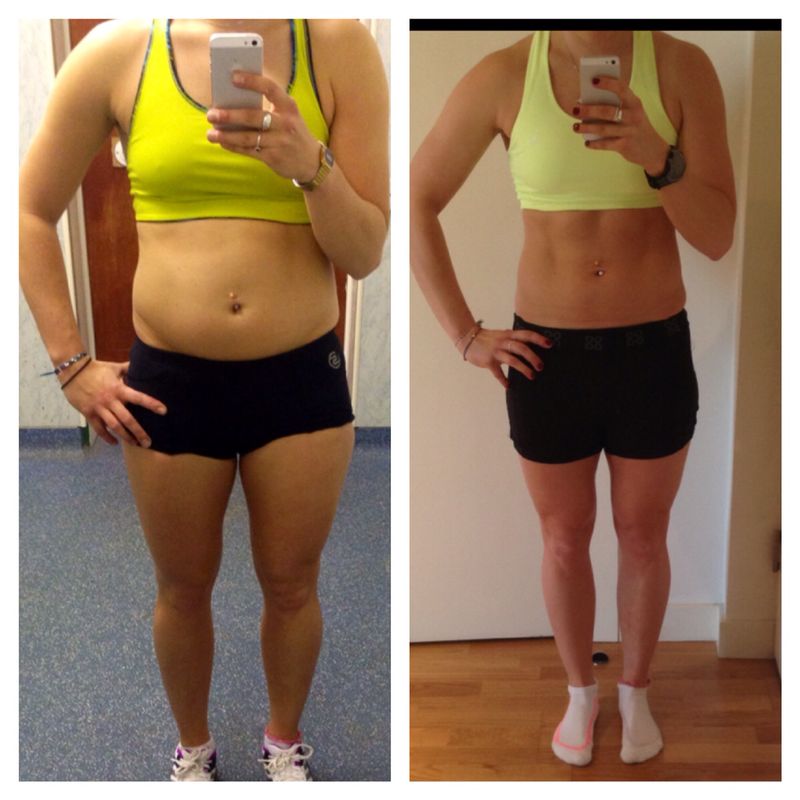 Lisa Is a professional squash player ranked highly in the world rankings, these are the results she achieved in 6 weeks following a tailored eating plan I put together for her, these pictures were taken 6 weeks apart. Lisa has dropped a significant amount of body fat which has enabled her to perform better on the squash court.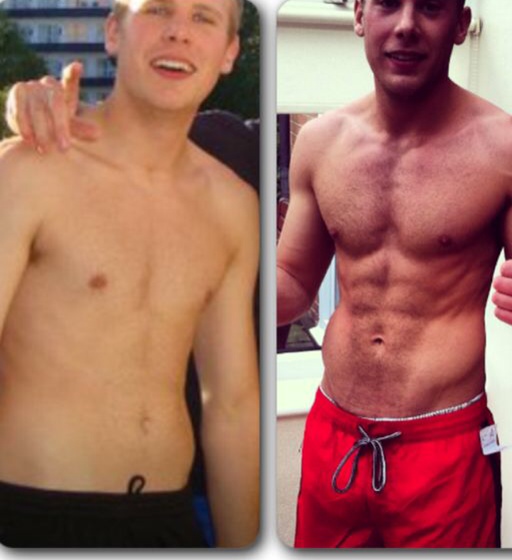 John is an online client. He came to me for a diet plan and some advice on training his goal was to have a visible six pack ready for his holidays, he achieved this with zero cardio, his weight training along with a personalised nutrition plan and supplement plan which got him to single digit bodyfat.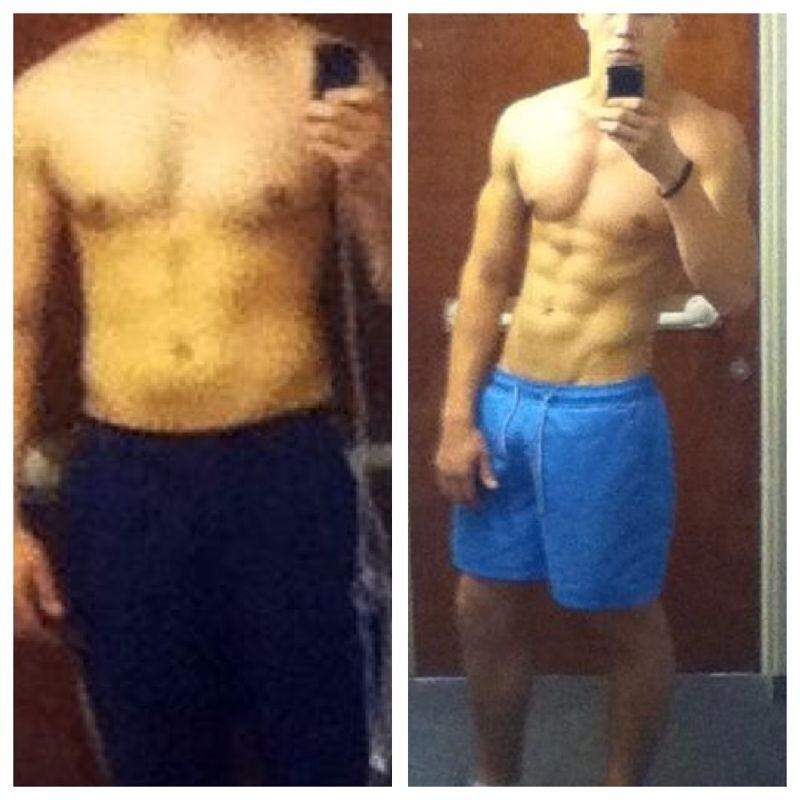 I had Joe following a four day split, on these days he would hit upper body twice and lower body twice, this combined with a strict eating plan enabled Joe to drop a significant amount of body fat and increase lean muscle mass. Joe is now gaining weight slowly whilst increasing his volume in the gym.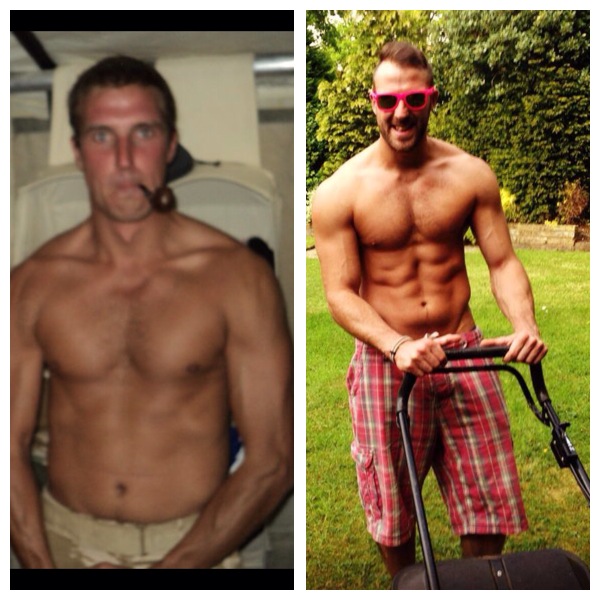 Gareth came to me with basic knowledge on training and nutrition from his time in Afghanistan where food choices are limited. While he was out there I put together a tailored eating plan and advised him on affective training to add lean muscle mass and basic supplementation to support his goals. Since he started the plan he has put just shy of two stone of muscle on and dropped a significant amount of body fat.
'Daniel Shrimpton'
If your looking for that beach body or toning up then I would definetly recommend Mike Green! I have just started with Mike and so far I have been very happy with his knowledge and dedication to me and his other clients in getting results! Great trainer, very supportive in the gym sessions and knows the best ways to get results fast! Great personal trainer! Give Mike a call for personalised training plans, eating plans and sports massages!!
Ben Turnbull
'After sticking to the healthy eating plan written by mike and having two personal training sessions a week, I have achieved great results including building almost 4kg of lean muscle mass. Feeling much more confident and happy in myself. Couldn't recommend Mike enough. Great knowledge, great advice great trainer.