Don't give up when you hit 40, it's still young but we do need to be more conscious about our consumption as we age to optimise our health and fitness.
Here are six fat loss food tips for busy men over 40:
1.) Fill your plate with green leafy veggies before protein + carbs and fats 🥗 
2.) Drink 2 litres of water a day 💦 
 3.) Try eat your protein rather than drinking it 🥤 
4.) Eat light through out the day , save your calories for the evening 🌙 
5.) Make sure you get 30g fibre daily 🍅 
6.) Eat 0.8g of protein per pound do bodyweight weight.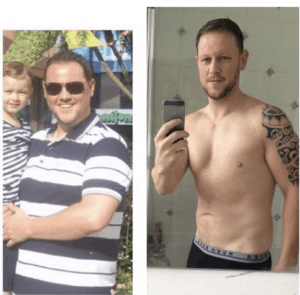 I have got countless men into single-digit body fat following the above guidelines (without feeling like you are dieting) 
If you are a business owner who struggles to stick to your diet, want to lose your love handles, and melt fat off your belly then start implementing the above.
Let me know how you get on, if you have any questions I would love to hear from you and support your journey to an older but fitter and healthier you. CONTACT ME NOW.